OFF TO THE RACES
KENTUCKY DERBY FASHION INSPIRATION WITH
RACHEL FARRAR
Rachel is a longtime member of the Street Scene family, and we could not be happier to have had the opportunity to work with her again. Originally from Lexington, she now resides in New York City where she works as a singer and actress (you can see her on screen most recently in the Hulu series The Looming Tower). Rachel embodies vintage style. One of her favorite aspects of working in film & television is the opportunity to wear so many different vintage styles from decades past. We are so thrilled to have her as our very first guest stylist for our brand new website! We spent the day at the races sipping mint juleps, taking photos and talking derby! Keep scrolling to see all of Rachel's looks & enjoy some incredible vintage fashion moments from the Kentucky Derby's past!
LOCATION: KEENELAND, LEXINGTON, KENTUCKY
MODEL & STYLIST: RACHEL FARRAR
PHOTOGRAPHER: MADISON WATHEN
"Traditionally women wear dresses to the Kentucky Derby, but I think that wearing trousers and heels can make for a really standout look when paired with the right hat. When it comes to style, I am generally drawn to the strange and this was the weirdest hat I could find in the store."
"Besides obviously getting derby hats from Street Scene, I have had to get really creative about where to find good hats in New York City. You would think because you can buy anything in New York you would be able to find a good derby hat, but it's actually way harder than you'd think! Last year when we moved to Harlem I found Evetta Petty, and as far as I can tell she's the only milliner in all of New York City that knows how to design a derby hat. It's my practice every year to get a new hat, and I always preview it on Easter Sunday at church. It's hard to repeat derby hats, but I think it's fair game to reveal your selection on Easter Sunday and reprise it in May for Derby. Since I've been doing this at St. Bartholomew's Church on Park Avenue I believe that more and more women have been encouraged to wear more elaborate hats on Easter Sunday."
Striped Ribbon Hat $12, White Clip On Earrings $8, Gold Bracelet $12, Navy Tank $14,
Red Pants $15, Brown Heels $18
"Of all of the looks I styled, this one is the most traditionally derby to me. You can't go wrong with a wide brim hat paired with a pale pink shift. This outfit could not be sweeter."
Pink Earrings $14, White Hat $12, Pink Dress $22
"Who doesn't love a matching skirt suit? With covered buttons? I have found that young women don't always want to go for a suit, but adding a pair of snappy sunglasses makes the look super fun."
"Everything to me is the Derby Party. Everything. Growing up in Lexington, I think Keeneland is the greatest racetrack in the world. And Lexington throws the best Kentucky Derby Parties."
Yellow & White Earrings $8, New Sunnies $12, Floral Heels $12, Orange Suit $28
"Kentucky girl's belong at the racetrack."
"I am obsessed with everything about this look. I don't even know where to begin. It's chic. It's modern. And the silk horse printed scarf makes it ready for the races. I would wear this green hat everywhere, everyday if I could."
Green Hat $55, Black & Gold Earrings $8, Basket Bag $18, Horse Scarf $12,
Black Tank $15, White Pants $35
KENTUCKY DERBY FASHION THROUGH THE DECADES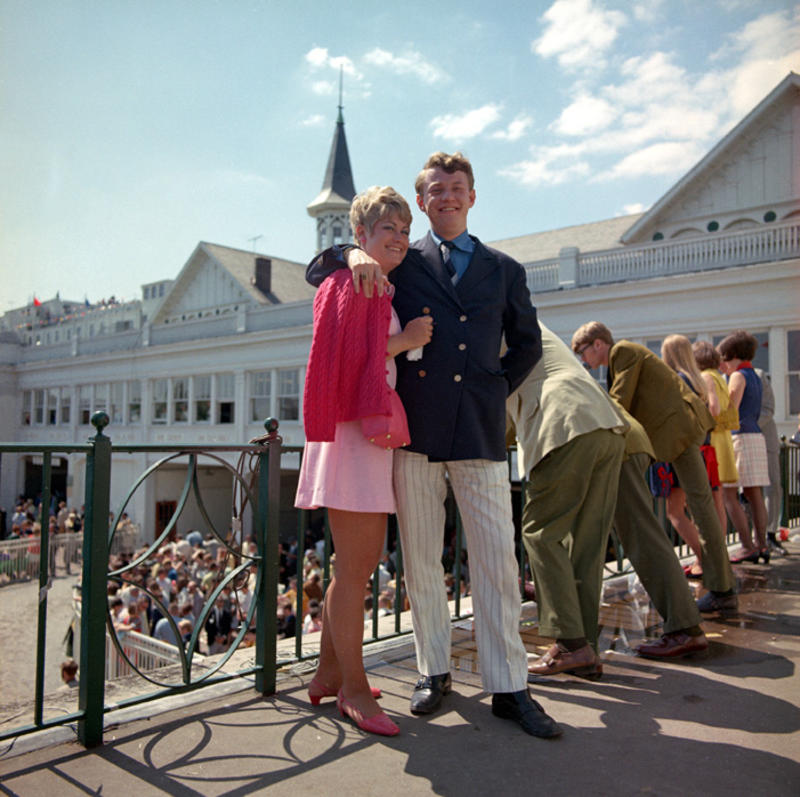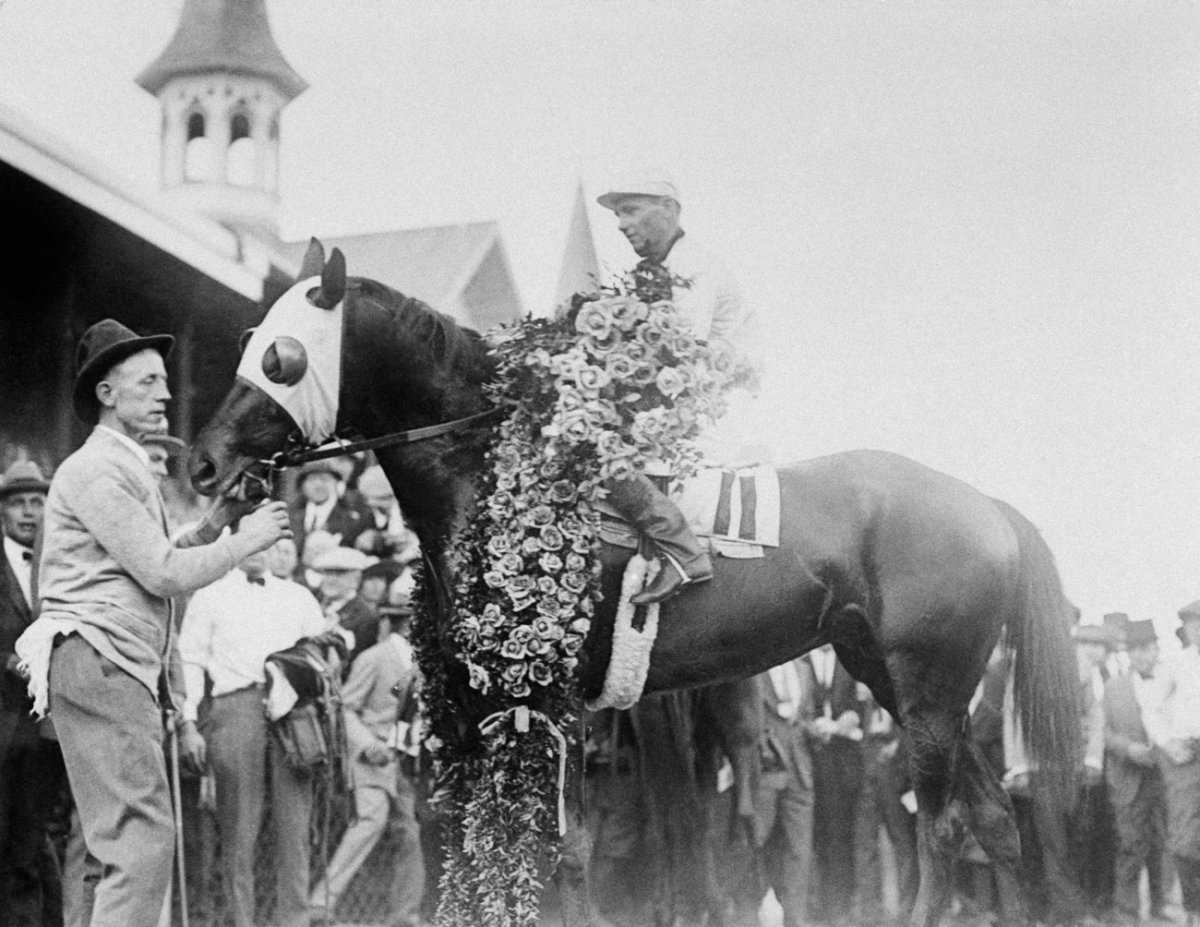 The first Saturday in May the entire world stops and all eyes are on the bluegrass state. The Kentucky Derby, first held in 1875 at Churchill Downs racetrack in Louisville, is the longest-running sports event in the United States! Photos via Travel & Leisure, Courier Journal and the Official Kentucky Derby Website.